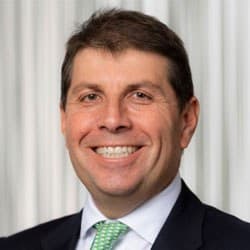 Martijn Wilder
Environmental Policy, Law and Markets
Martijn Wilder is the founding partner of Pollination and has worked for more than 20 years in the fields of finance, investments, law and climate policy. He led Baker & McKenzie's global section on climate law and finance for 20 years and advised numerous foreign governments, the Australian Federal Government and Australian state governments on climate legislation and policy.
He has also been a leader in developing ideas for innovative financing to drive investment in decarbonization, including the Government of Fiji's Green Bond and the $150 million BHP-IFC Forest Bond. For many years he has been hailed as the world's leading climate change lawyer and named a Star Individual in the Chambers Global Law Guide.
He is currently Chairman of WWF-Australia, Chairman of the Climate Change Council for the Australian State of New South Wales, a Director of the Climate Council, and Honorary Professor of Climate Change Law at the Australian National University. He was previously chairman of Low Carbon Australia and a founding board member of the Clean Energy Finance Corporation.