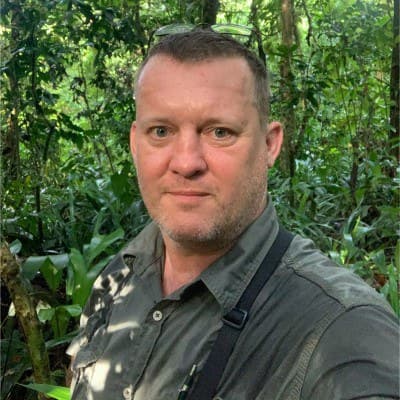 Dr. Rob Morley
Science and Environmental Planning Director
Dr. Rob Morley has extensive experience in conservation and landscape ecology. He has worked across Africa, most notably in Southern Africa, for the past 20 years, initially as a park ecologist, wildlife specialist and owner of an environmental consultancy in Mozambique.
Rob joined ACDG (then SFM Africa) in 2007 to scope projects in East and Southern Africa with an emphasis on land use planning and landscape ecology. He was instrumental in developing Grande Mayumba's conservation management and tourism management plans. He has also worked with the UNDP in Cote d'Ivoire and Cambodia.
Rob holds a Master's degree in Wildlife Management and a Zoology Ph.D focused on elephant population dynamics, as well as being the author of several published papers.